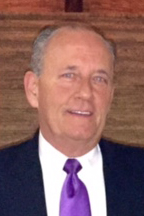 John W. McDaniel, MHA
Founder & Chairman
BUY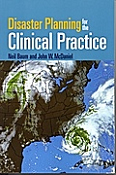 BUY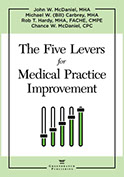 ARE YOUR PHYSICIAN CONTRACTS IN COMPLIANCE?
During this time of year, hospitals are busy planning and developing initiatives for the coming year. This includes the assessment and renewal of various physician arrangements as well as finalizing both physician employment and recruitment agreements. In addition to these traditional types of agreements, it is not uncommon for hospitals to have contractual agreements with independent physicians for services such as medical directorships, office space leases, on-call arrangements, recruitment agreements, and professional services agreements. Many hospitals focus on the initial physician contract development itself, taking steps so that appropriate provisions are included and that the contract is fully analyzed by the legal department of the hospital or by outside counsel. But some hospitals may lack appropriate monitoring procedures that can assist with continued contract compliance. Some of the most common violations hospitals may discover during internal analysis of their physician contractual arrangements can include:
> Expired contracts,
> Financial relationships where no written contract ever existed,
>  Undocumented modification of financial terms,
> Terms modified during the first year in violation of safe harbors and exceptions available under the Anti-Kickback Statutes and Stark Law,
> Agreements that incorrectly describe the service,
> Hospital benefits to a doctor that exceed Stark's minimum exception.
If such systems are not already in place, hospitals should consider creating and maintaining a database of existing, new or renewed physician contractual arrangements potentially including the identity of the parties, a description of goods and services provided under the arrangement, compensation methodology and amount and documented fair market value for each transaction, preferably by an independent third party.
Given the above government enforcement initiatives, hospitals may consider analyzing the documentation available for their physicians' contractual arrangements. This analysis can assist in identifying potential areas at risk for violations of the Anti-Kickback Statutes or Stark Law. Based on recent enforcement efforts, the analysis may include a focus on problem areas including:
> Non-enforcement of late payments or non-payment for certain months or a lengthy period of time,
> Lack of current and/or appropriate fair market value documentation,
> Increased space usage by physician tenants without amendments to the applicable lease agreement,
> Payments that do not match terms of the lease agreement,
> Failure to comply with other terms and conditions set forth in safe harbors or exceptions for lease arrangements under the Anti-Kickback Statutes and Stark Law.
Are you ready to improve your practice
operations and Profitability?