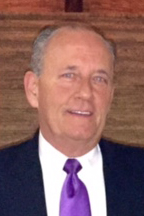 John W. McDaniel, MHA
Founder & Chairman
BUY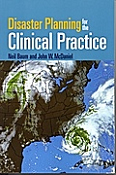 BUY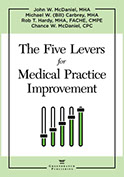 Physician Spend:  The Most Critical KPI in Hospitals
As hospitals have transitioned to formal affiliations with physicians with respect to employment agreements, professional services arrangements, on-call and medical directorship contracts, etc., an ever-increasing issue which hospitals must manage deals with Physician Spend. This category represents the convergence of financial prudence, patient care/operational excellence and organizational compliance. This involves both direct and indirect revenue and expense variables, such as contracts, physician resource consumption/utilization regarding inpatient and outpatient services, impact on various quality/value incentive programs, such as ACO's, CIN's, etc. Yet, the majority of hospitals continue to lose money through these types of physician arrangements. Thus, the question is WHY?
For those non-physicians among us, the only things we can do in a hospital are go to the cafeteria, gift shop or chapel. Everything else requires a physician order! However, hospital executives are responsible for managing the revenue and expense associated with hospital affiliated physician practices through the "Five Levers of Profitability", those being Reimbursement Systems, Billing and Collection Processes, Accounts Receivable Management, Operations Improvement and Practice Growth.
While most hospitals justify their practice losses by indicating the amount of inpatient and outpatient revenue associated with each physician, most hospitals know the direct costs associated with their physician arrangements but might not be able to account for the indirect costs associated with low productivity and/or poor resource consumption/utilization.
From a compliance standpoint, how does a hospital remain Stark compliant while sustaining practice losses? In order to meet the test of commercial reasonability, one must answer the question: In the absence of referrals, what would a prudent businessperson do? This issue highlights the importance of the hospital's Physician Needs Assessment. This document outlines the number of physicians by specialty required to provide services to the people within the primary service area of the hospital. For example, if this assessment demonstrated a deficit within a particular specialty, it would be permissible to recruit/employ additional physicians. However, if the assessment showed a surplus with a given specialty, it would not be permissible, absence certain mitigating circumstances.
One of the challenges some hospitals face deals with a "blind spot" regarding the payment of physician contracts and services. Some expenses may be processed through the payroll department, while others might be processed through accounts payable. Unfortunately, these expenses may never get consolidated and remain in their own "silos".
While the average operational loss of employed physicians across the U.S., as reported by the Medical Group Management Association, is $196,000 per year, there are several reasons for this trend:
72% of all new physicians are desirous of employment
Rural hospitals find it imperative to employ physicians as part of their recruitment strategy
In urban settings, assuming a deficit exists, employment is used for recruitment and leverage with competitor hospitals and managed care company reimbursement
Positioning for value-based payment models
Historically, hospitals have aggregated or warehoused their practices without effective management oversight of practice operations and a lack of standardization and centralization opportunities with respect to revenue cycle and operational improvement. Also, many hospitals have developed ACO's and CIN's in order to increase market share and participate in value-based incentives, only to experience dismal results and further exacerbate operational losses associated with hospital employed physicians.
The possible solutions for improving the "Physician Spend" dilemma are as follows:
Consolidate all physician agreements and payments into an automated contract management system and ensure monthly reconciliation between payroll and accounts payable systems.
Ensure each physician agreement has an independent Fair Market Value Compensation Determination to satisfy compliance requirements.
Evaluate "Physician Spend" by individual physician by specialty and determine the Return On Investment (ROI) by physician.
Determine future contract issues through the following steps:

Conduct assessment of existing physician agreements regarding compensation, terms and other issues with hospital legal counsel and valuation consultant

Seek standardization

Establish parameters/matrices (i.e. WRVU's, quality benchmarks, etc.) by specialty and/or service (i.e. call pay)
Establish structured process for future physician agreements from identification of candidate to final signature
John W. McDaniel, MHA
Founder and Chairman
Peak Performance Physicians, LLC
909 Poydras Street – Suite 2600
New Orleans, LA 70112
800-764-2633 (office) 504-453-8108 (cell)
Are you ready to improve your practice
operations and Profitability?